Escort Reviews
Agency Reviews
Find Below a comprehensive list of escort reviews for escorts in Cape Town, Johannesburg, Pretoria and Durban - The Escort Reviews are moderated by our Admins but are the views of the SA Punter
added by
Ma...
for
Suzette
on
16 March 2014
Very pleasant experience.
added by
Br...
for
mika
on
12 March 2014
Very friendly, clean, professional service. Will visit again!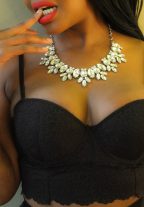 added by
ma...
for
Roxy
on
04 February 2014
She is a lovely lady. In 1 hour massage with her magical charm in conversation. She speak English with an accent that combines English with Chinese so cute. She is a woman with a beautiful body shape like never seen before+ perfect skin smooth and soft, beautiful long black hair and clean. I wish to get to know more about this lady.
added by
mi...
for
Linda
on
07 January 2014
this was the best time of my life its was just a pity she is so far she needs to be closer to midrand or centureian she would make a killing i would see her 2 times a week thank you angel for spoiling me so much
added by
bo...
for
Sexy Talia
on
09 December 2013
pictures are very old, mechanical, uninterested, stay away, don't waste your money
added by
bo...
for
Taneil
on
03 December 2013
Okish…..nothing special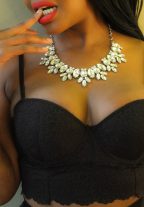 added by
ke...
for
Roxy
on
04 November 2013
Roxy ..This is 100% real. She have got very perfect body I haven't seen before. So kind and smart. Good service with her. And clean,
She have a nice smell and very nice touch. Smoot and soft skin.
Absolutely perfect
And also her friend Tanya another option if u guy looking for good times.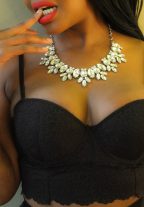 added by
ma...
for
Roxy
on
23 October 2013
This is a Thai lady boy , she claims to come from taiwan but this is a lie she is a ladyboy from thailand who had a sexchange.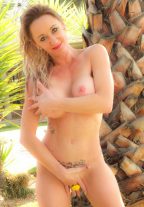 added by
na...
for
Rene
on
22 October 2013
Thanx Rene for stunning time. As an Indian Gent I never had such good treatment or conversation. Body is stunning and well looked after. Pitty about no extras but do respect. At least the tip was worth touching your lovely breasts. Thank you for a great time – will definately send some Indian Friends your way.
She is not shy gents..dont miss the piercings in the private part…never seen before. Better in real life no editing done here I think you must put facial photos. Come on brothers phone Elysuim and book Rene by name. She is very busy so make sure you book. Will return for sure. A+ Service and thanks for kiss on the cheeck.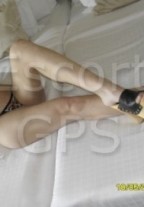 added by
th...
for
Sexy Mia
on
19 October 2013
Amazing
added by
ja...
for
Karen - Porn Star
on
19 October 2013
I hadheard about karen from some friends and from a punting site that has closed and I must say for once what they say is true. This gal is wild from fisting to wild crazy fucking she really gets into it, totally commited to enjoying it, seems like she really enjoys a good fucking infact begs for it. holy shit was somthing to remember will i go again…oh yeah might take a friend and spit roast her
added by
Cr...
for
Begham
on
14 October 2013
This lady used to be extraordinary until she became the madam and got a few girls to work for her. She is never available for bookings despite attempts to making bookings in advance. I used to be a regular and moved around with this lady from suburb to suburb.
I have called her on 4 or 5 occasions and she always referred me to the other ladies that work for her. I don\'t want the other ladies……. Sad that you lost a regular………
The lying is what gets to me……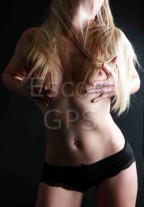 added by
Pa...
for
Paris Moore
on
03 October 2013
Had a great time with her. Bit pricy but good. Did everything to make time good experience. Worth it.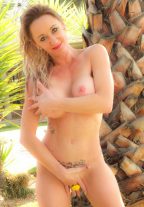 added by
Ma...
for
Rene
on
19 September 2013
Had a booking with this stunning Lady on the 6th…What a relaxing time – Real massage for men who need. No rush no fuss….great conversation…wasn't bored for a second…laughter is also great medicine!! This is a GEM !! Had concerns though…tried for appointment this week but not available. Rene if you did leave please let us now…will follow you likw a TWITTER fan…Hope Rene will be on Elysuim stall at this comming SEXPO.if you plan to be there…Show clients how real therapist looks and not all this FHM models…I will drop by just to get a signiture haha…Elysuim well done!! Been a client for 5 years. U getting back on track. Will visit again and become a RENE regular…for sure!! Pity she not in….Recommended to any man on earth…
added by
ja...
for
Stacey
on
17 September 2013
she is older then 28 but she is so sweet forthcoming you will enjoy her from the first call to every other call from the guy in the hat,,,,lol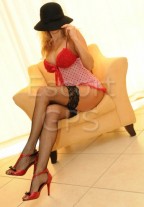 added by
Sk...
for
Ana
on
08 September 2013
Definitely not a GFE experience. Good looking for a +40, nice enough body and great (silicone) knockers. But the motormouth does not stop blabbing. Very average shag, all business and just want to get it over with. Waste of time and money.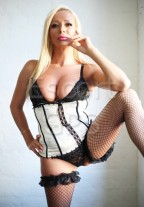 added by
Zo...
for
Eva
on
06 September 2013
Wow. If you are looking for a lady who is a tigress in bed then look no further. Come and visit the perfect companion for an unrushed session. Recomend her to any gentleman, you will not have any regrets, but instead you will keep on wanting more.Zoe will definitely cum back.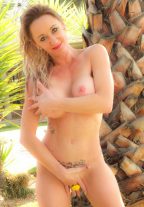 added by
gi...
for
Rene
on
31 August 2013
No Bullshit…This ones for real…no fake profiles – congrats!! One Honest Site!!! The Venue…needs attention..Clutching with clients – Not Good…The Masseuse..Rene…Well what do I need to say… go check her out …cause my name says it all. From start to end…friendly…unrushed on time..Not a rub rub…decent massage. Best Tits Babe by the way. Negative Comments….You are waisting your time there…I will pay anything to have sex…kiss a nipple or just having a BJ..with condom…but she refused??? You are loosing alot of money ..HONEY!! I would pay at least 2k if not more for a hit and run….I know u not escort…respect that…But let me know when you change your mind…..Guys…stand in the line and try this one….If I lie to you >>>you can call me a C#@t. Excellent Conversation…Someone is cashing in on you…and its not you(: Offer additional services babe….set up a room for you only…You wil make a killing. And your owner!! Go big or go home..My advice!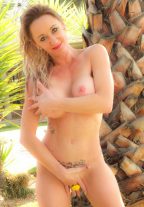 added by
Le...
for
Rene
on
26 August 2013
Pardon the language….FUCK!!! The man who cant say any positive feedback about this lady, must have been to places i've never been…..Sorry visited almost all clubs and oppositions / competition and no lady meet this ladies standards…You should add her to Hall of Fame for training all the other "trying" to be Masseuse….Its not about her experience but her GR8 looks and her GREAT personality !!!!. Well done…Elysuim is back on the map…good riddens DJV….and Lot.
This lady doesnt ask to be tipped or extras. She does her job with passion…Dont think young wankers should hang out there cause she even had a better conversation with me than my wife did this past year….Will I go back to elysuim …Yeahhh….will I go back to RENE…..HELL YAEHH….some ladies dont even smile when walking in….I recall a blond which look pretty stuck up….need to smile babe. After 15 Years….well done elysuim whohhhhhhhhhh!!!!! Oh fuck and that lovely tits….hope hooters dont find her !!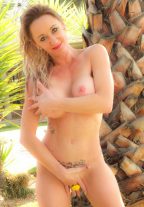 added by
jo...
for
Rene
on
13 August 2013
Will keep it short. Not to be missed. Rene please put more photos that do you justice. **More beautiful than her photos.** I spend an hour and half last night late. If I was her last client, she treated me like the first one. Good Looking Lady.
Manne die girl het lekker Kanne !!! Lekker man Lekker !!
Yes…dont think any man can last longer than 2 min when facing her. Though I am overweight, she still made me feel comfortable, thanx. She doesnt asked to be tipped….but oh boy…leave all your cash there…cause she even remebered my name when I left. Will definately be back soon….Will see soon.