Escort Reviews
Agency Reviews
Find Below a comprehensive list of escort reviews for escorts in Cape Town, Johannesburg, Pretoria and Durban - The Escort Reviews are moderated by our Admins but are the views of the SA Punter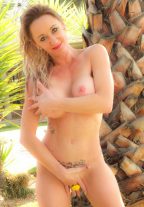 added by
ri...
for
Rene
on
13 August 2013
I can recommend this Masseuse to ALL INDIAN MALES….Rene was not just the first lady after our long month of Prayer, but also the best I ever experienced. Real massage – full time that I paid for, great conversation, natural breast that o god …you can not stop starring at them. Real Gems!! Straight to the point…Someone you can ask for by name…RENE… Waited for her in the waiting area and she is NOT the other ladies and is PRICELESS compared to them. This lady looks younger and made me change my view about this Club Elysium..welcome back.I visited her Yesterday on the 12th.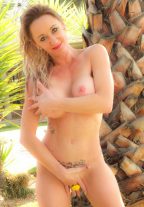 added by
Je...
for
Rene
on
13 August 2013
I had a booking with Rene yesterday….what a lady…Stylish and Touch Of Class…From the moment we left the reception area, she made me feel truly welcome. The massage was amazing, sensual and then when you turn around….o boy…good luck to any man who can last another 5 min. This was Gods gift to men. Will go back for sure…soon…..what a GEM !!!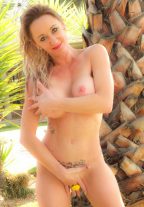 added by
Pi...
for
Rene
on
13 August 2013
This is a true Lady….She doesn't looks a day older than 27….Quality Massage unrushed…spend my full hour…She does not offer you a full menu….but if you pay her price she will accomodate…Pitty I didnt take my wallet…Mature, Good Conversation and very Neat on Herself…Well Groomed and non smoker or drinker…Very Profesional…Soft Sensual hands giving you a Massage not a rub.
New to the industry, pitty she only popped out now….but I think you will still hear a lot of good reviews….this is a Lady I will travel International and Local and still pay her what she asks.
Well Done Elysuim – Owner can be proud of this one !!!!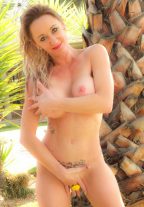 added by
Mo...
for
Rene
on
11 August 2013
Brilliant time, the massage was one of the best I have ever had. Pressure in all the right places and just enough sensuality to make you blow very quickly. Once you go with her, you will be smitten and will return over and over.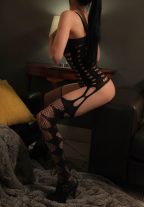 added by
Ro...
for
Cathy
on
18 June 2013
Visited Kathy again for a second time she is a stunning person, looks far better in real life. Gives an awesome service, someone I would highly recommend.
added by
Ch...
for
Tamia
on
05 May 2013
She wasn't herself that night…
added by
Aa...
for
Erin
on
02 May 2013
Erin is a very pleasant person right from the time you give her the first call always accomadating
She\'s pretty and enjoys what she does no rush she is mwah the only lady that I will ever visit in Durban area hope to see you soon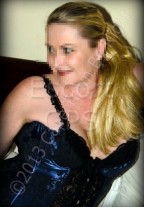 added by
Ri...
for
Caressa Kisses
on
22 April 2013
Booked this lady when she was working as Kimberley in Jhb. She's a great sport and acquiesced to my request for thigh high boots.When I arrived, not only did she have the sexiest pink thigh high boots, but was also attired in mouth watering lingerie. I ended up staying for about 3 hours (which she did not cherge for) She literally shagged me broken. Jhb lost one of the best when she moved to Ctn. Highly recommended, and if I find myself in Ctn again, she will be on my "to do" list.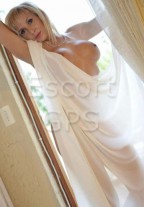 added by
Ri...
for
Belle Toujours
on
22 April 2013
Belle is a pornstar of note. I had loads of fun with her, no rush, in fact I went well over the hour (probably more in the region of 3 to 4 hours) with her at no extra charge. Met up with her later at a venue and had quite a pleasant evening with her. Magic gal with a brilliant personality. Highly recommended. Rates are a bit higher than the norm, but well worth it.
added by
Ri...
for
Kerry
on
22 April 2013
Have been to see her a few times, and always had fun. Very nice gal, very friendly. Treat her right and you will get the best out of her. Recommended, and she does have specials every so often. Well worth her fee.
added by
Ri...
for
Nicky
on
22 April 2013
Have seen Nicky several times over the years. Very nice gal, full of fun, and I always spent more than my allotted hour with her, which she never charged for. Loves to be muffed as well. Highly recommended.
added by
Ri...
for
Veronica Franco
on
22 April 2013
Been to see Vee many times. Brilliant lady, and she really knows how to treat her clients. I've had some serious fun with her both on incalls and outcalls. No rush, very relaxed and is very good at what she does – one of the few who actually enjoys what she does. Highly recommended.
added by
Fl...
for
Rashina
on
20 April 2013
Was told to call when 5mins away. Cellphone was off. Appointment was not honoured.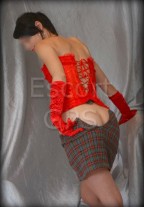 added by
Mo...
for
Shelly
on
15 April 2013
Brilliant 60 minute session. She really found every knot in my back and then really worked me over. By the time I left, I was relaxed and completely empty.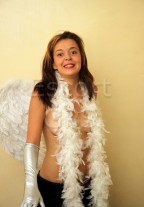 added by
Ma...
for
Star Lux
on
13 April 2013
Cocky little bitch which I will never visit or recommend. EscortGPS why don't you delete profiles like this? But then again I should have taken note of the warning……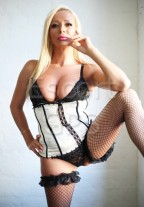 added by
ro...
for
Eva
on
27 March 2013
I had a really awesome time with Eva, all the positions i wanted she was keen on! got so into the shag she was willing me to fuck her longer – loved making me cum massively! recommend seeing her to anyone!!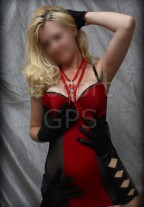 added by
ti...
for
Iris
on
20 March 2013
!!Review has been amended by Admin!!
This girl blew my mind… Hot Hot Hot. Real gfe. Always has clients so booking is essential. It took me a while before I could secure a booking.
Massage was amazing , and so was the ***.  **** was great, one of the best I've had. Tall and slim , just the way I like them.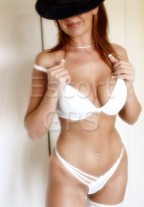 added by
IC...
for
Emanuelle
on
12 March 2013
Fantastiese ervaring, was al meer as een keer daar, altyd gemaklik gevoel. Awesome !!!! Super woman body ! WOW. Well presented, will make appointment again, and again !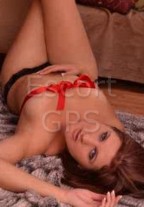 added by
IC...
for
Simone
on
12 March 2013
Very nice personality, very relaxed & pleasant, nice gfe. Thanks Simone !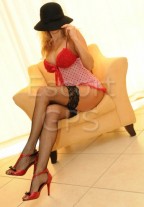 added by
IC...
for
Ana
on
12 March 2013
She has a great body with magnificient pair of knockers, no touching here & there, too many conditions. Sorry, but she's not for me !