Escort Reviews
Agency Reviews
Find Below a comprehensive list of escort reviews for escorts in Cape Town, Johannesburg, Pretoria and Durban - The Escort Reviews are moderated by our Admins but are the views of the SA Punter
added by
Wi...
for
Storm
on
28 February 2013
She was more fun than what I expected. I had a really good time…
Will go back for more!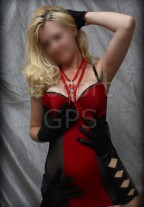 added by
sn...
for
Iris
on
27 February 2013
This is a massage place so I did not ask for any extras. Iris is indeed a beauty. Young and fresh with a petite figure. Really sweet and I enjoyed her company.
Excellent massage.
added by
Pa...
for
sandy
on
05 February 2013
Very good girl, genuine and enthusiastic. In Cape Town city, discrete location in a residential building, easily reachable by car or taxi. Replies to phone herself, meets you nude and smiling, offers drinks. Very clean flat, with wonderful sea view.
Indeed everything goes (I did not try anal). Allows to pee on her body, for additional fee on her face and in her mouth.
Baby, see you again!
ADMIN: We are suspicious of this review as well as the profile as the website link placed on the profile is linked to a site that has some suspicious photo's loaded, use your own discretion!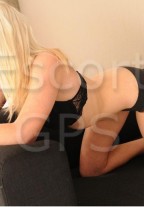 added by
Ma...
for
Stacey
on
14 January 2013
Have been all over jhb and found Stacey on here and experienced the best massage, wish I had discovered her sooner!!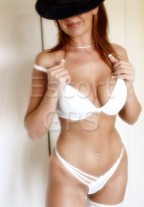 added by
Br...
for
Emanuelle
on
07 January 2013
A really sexy woman and I would recommend her at all times
added by
Jo...
for
Rashina
on
13 December 2012
Terrible not real pictures total waste off time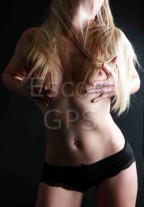 added by
Ma...
for
Paris Moore
on
16 November 2012
Paris photo's made me think she was a real glamour girl, I certainly wasn't disappointed and I'd credit her with an 8+ on looks, had a very nice erotic massage, one I would recommend and visit again!
added by
Al...
for
Lavina
on
11 November 2012
rushed and asks too many questions. nice soft pussy and jiggly butt though. communicates repies to smses and calls back when she missed calls. seemed rushed no time for all the kak in the advert.wouldnt do her again.
added by
Cr...
for
Storm
on
02 November 2012
Highly Recommended and extremely comforting & tasty ,she let me go down on her , which I\'d definitely go back for 😉
added by
Mr...
for
Ava
on
02 November 2012
I found Ava on Sextrader some time back and lost touch, i'm so glad i found her again, she is all you would expect plus a bit more. Friendly and accommodating. Well worth a visit.
added by
ji...
for
Nomsa
on
15 October 2012
i really enjoyed her, she is very polite , she has nice pussy n ass,
added by
ro...
for
Louise
on
28 September 2012
A complete phoney!
This whore is not 26!
More like 56
A waste of time and money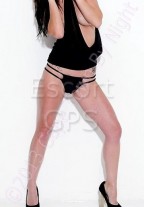 added by
ho...
for
Lolita Jackson
on
19 September 2012
Very Very hard to describe her in such a short space!!!
She is abeolutely stunning in all aspects. She has a passion and energy that will keep you glued to her lips and body for hours. Her photo\'s don\'t do her justice – her body is rock hard but also with perfect softness, her face is beautiful and her sex is energetic & enthusiastic.
A night with Lolita is definately to short and believe me, I will be back for more!!!!!!!!
PERFECT !!!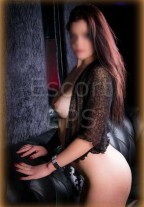 added by
Ry...
for
Monique
on
27 July 2012
I went to see another girl at Embassy, but she wasn't in and I talked to Monique. I enjoyed her company (too much actually) and she treated me REALLY well during our time together. Her breasts are AWESOME, her legs, thighs, everything is fantastic, Blowjob was very satisfying indeed. This woman is stunningly beautiful, and if you want to have sex with an extremely pretty girl, this should be your stop. What should have been a Once Off, turned into a second visit (within 7 days), and now I can't get her out of my mind.
THINKING OF YOU EVERY DAY WOMAN – I WON'T EVER FORGET OUR TIME TOGETHER. You don't need to do anal or ever put your health at risk – it is a privilege to be with you.
added by
bo...
for
Kelly
on
21 July 2012
Kelly has a great bed side manner, been with her a few times and have been up her ass twice and plenty times in her vice-like pussy!
Only thing stopping me from visiting her everyday is that I have to pay bills, otherwise I would be fucking her daily!!!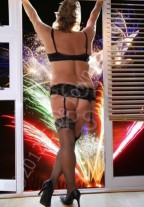 added by
ja...
for
Bella Amour
on
20 June 2012
Was with Bella a few months back :), enjoyed a nice two hours outcall @ my hotel along with a bottle of wine, good music and awesome sex 🙂
added by
Ts...
for
Lavina
on
13 June 2012
She appeard to be afraid of my dig, i mean she said she can not afford another round.
added by
Pe...
for
La Bello
on
12 June 2012
All u want in a WG. Beautiful Breats. Does all races. Money Talks, u can get almost anything u want except greek by offering her extra… Hot as hell and those eys… man o man…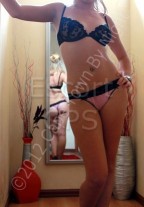 added by
la...
for
Kaylo Mendez
on
22 May 2012
Exotic and Erotic, the best massage i could ever expect. She pushed all my buttons, i will be a repeat customer.
added by
Do...
for
Latisha
on
22 May 2012
8 Months pregnant!!